Eighth Annual Gypsy Show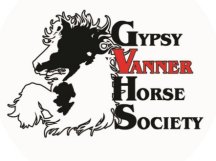 REFRESH YOUR BROWSER FOR THE LATEST UPDATES.
Show Date: June 10 & 11, 2023
Double Judge GVHS Sanctioned Gypsy Breed Show
Heartland Equestrian Center
7510 Deer Road, Custer, Wisconsin 54423 Custer, WI
Midwest Gypsy Horse Show 2023 Entry Packet
Directions Coming from the north or south on I39, exit on Hwy 10, go east on 10 approximately 5 miles to North LN (left hand turn). Take an immediate right turn on Deer Rd to Heartland Equestrian Center.
Hotels on Hwy 10 - other hotels and motels are available further from the grounds
LaQuinta Inn & Suites: 1-715-344-1900
Econo Lodge: 1-715-341-5110
Fairfield Inn: 1-715-342-9300
Holiday Inn (Amber Avenue): 1-888-465-4329
Holiday Inn Express (Amber Avenue): 1-888-465-4329
Find us on Facebook: Facebook